We recognize that all our patients are unique and deserve to receive dental care that reflects their individual needs. Our experienced and talented dental team is committed to working with you and your family to create a comfortable, stress-free, and rewarding dental experience every time you visit our practice.
We are pleased to welcome you and your family, and we look forward to working with you.

---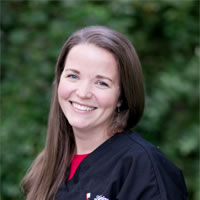 Joye
Dental Assistant / Marketing / Front Desk
Joye has worked in dentistry for almost 20 years and was trained in a small family practice. Most of her experience is in similar offices: learning how to better serve patients and keep people healthy and happy. In addition to assisting our doctors and taking care of patients at the front desk, she is also responsible for our social media presence! Joye thoroughly enjoys patient education, whether it's explaining procedures or helping a patient understand their insurance better.
Joye loves to travel, which works out because she has friends spread out across the country and beyond. When long-distance travel doesn't fit into the weekend plans, she appreciates the retreat to a distant land through a book. Sprinkle in some ice skating, golf, or snowboarding, and her days are complete!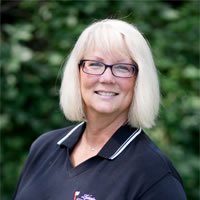 Linda
Front Desk
Linda has more than 40 years of experience in both small family practices and larger multi-doctor offices. Having joined our office in 2014, hers is the friendly voice that welcomes you over the phone and when you come into our office. Everything she does in our office is designed to make our patients' experience as smooth as possible. Linda thrives on the camaraderie with her coworkers and the pride of working in a state-of-the-art dental practice.
At home, Linda enjoys vacationing with her husband and three handsome sons who are all in college. She also enjoys biking, hiking, swimming, and boating.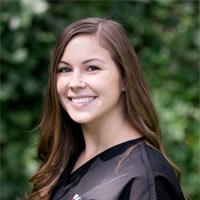 Trista
Dental Hygienist
Trista began her career as a dental assistant in 2009. She attended Kalamazoo Valley Community College and earned her associate's in dental hygiene in 2015. She enjoys helping patients achieve oral health and building personal and professional relationships with them.
Trista loves to be on the lake and enjoys traveling, practicing yoga, attending concerts, and spending time with friends and family. She often goes up north to Indian River with her boyfriend, Justin.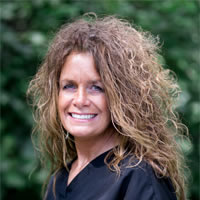 Heidi
Dental Assistant
Heidi joined our office in 2017, bringing with her an infectious smile and tremendous work ethic, as well as nearly 30 years of dental experience! She works alongside Dr. Brink, to assist in all phases of treatment. Heidi enjoys visiting with patients, helping them feel comfortable, and getting to see the final results of their dental treatment. She always shares in the joy of changed smiles and improved health.
Heidi's grown daughter has her whole heart. She enjoys spending time with her, as well as boating, walking, and quality time with friends.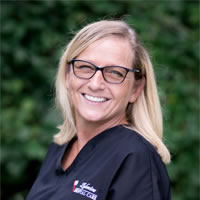 Adele
Dental Assistant
Adele has been a dental assistant for more than 30 years! She joined Dr. Brink in 2007, when the practice was just a small group of patients. Her tireless work ethic, dedication, and cheerful spirit have played a key role in growing the office to the thriving operation it is today. Adele's day-to-day work includes taking X-rays, doing lab work, and assisting during patient care. She loves seeing patients leave the office happy with the excellent work that the team has been able to provide to them.
Life outside of work is always full and busy for Adele! She and her husband Gerry have been married for more than 30 years and have raised three wonderful kids. Adele enjoys reading, boating, and hanging out at her house up north on Houghton Lake.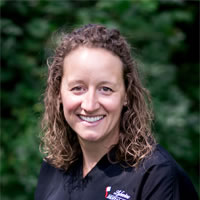 Kaylyn
Dental Hygienist
Kaylyn graduated from Ferris State University in 2007. She worked at several offices before securing a full-time position, where in 12 years, she grew to be in charge of the hygiene department. Though she's a new member of our team, we're grateful for her experience! Kaylyn looks forward to building lasting patient relationships and is excited to get to know our family of patients.
Kaylyn was married in 2017 to her husband Steve. They enjoy traveling and being outside, particularly gardening and going for walks. Kaylyn also plays volleyball, loves to cook, and is very crafty! She and Steve live on the lake and enjoy boating and lake living.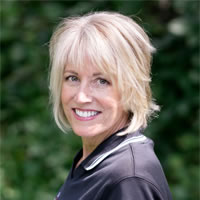 Michelle
Insurance Coordinator
Michelle has been a wonderful addition to our office since she joined our practice in the fall of 2016. She is an absolute phenom in working with insurance companies and in tending to the myriad of background details that are involved in running a dental office. Her goal is to make our patients' experience with their insurance benefits and coverages as smooth and seamless as possible.
Michelle and her husband Eric have been married for more than 25 years, and they are the proud parents of two children: Elise, who is in graduate school in Chicago, and Erick, who just moved to Alabama to work for NASA. They are very proud! Some of Michelle's favorite activities include hiking, biking, and camping out at Sleeping Bear Dunes.